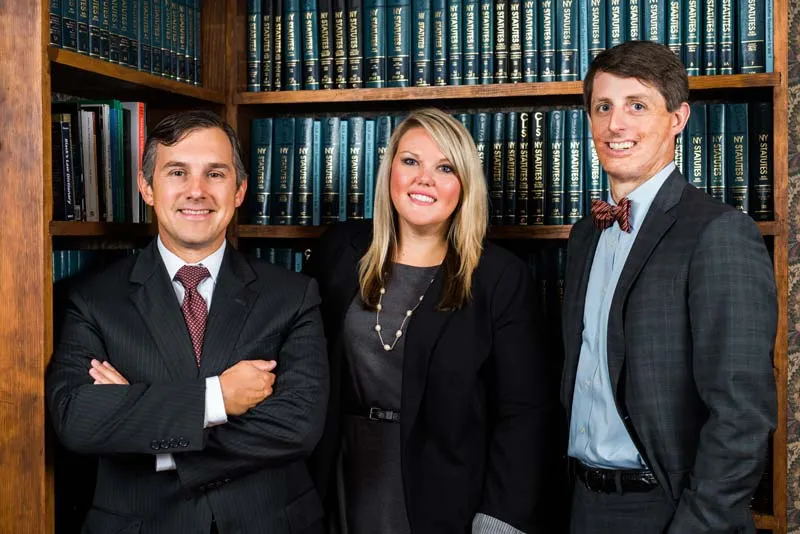 About Us
Meyer, Fuller & Stockwell, PLLC is local law firm with offices in Lake George and Hudson Falls, New York. Formed in May of 2013 by Jeffrey R. Meyer and Matthew F. Fuller, Meyer, Fuller & Stockwell builds its practice and reputation on quality service, attention to detail, and responsiveness to our clients' needs. Jeff and Matt are joined by attorney Mary-Ellen Stockwell Capasso and the three bring a wealth of experience, creativity and innovation to every legal matter. Focusing on service and responsiveness, Meyer, Fuller & Stockwell provides a different level of legal relationship than its peers. Our practice area, geographically, covers upstate New York from the Saratoga/Glens Falls area north to Plattsburgh.
Our practice areas are focused on all aspects of municipal, land use and planning, economic development, environmental, civil litigation, real estate and estate planning and settlement, and small business and corporate law.
As a smaller firm, Meyer, Fuller & Stockwell, PLLC is able to focus on our clients, provide greater accessibility, and prompt response to issues and questions as they arise in a cost efficient and economic manner. Rather than focusing on the billable aspect of every phone call or every email that we might receive, our Firm bills based on a 'fair value' method of billing. That is, detailed or involved calls or emails justify reasonable billing, whereas quick calls or responses may not. It is our belief that this method provides our clients the best value for their legal services. It is our emphasis on quality client relationships, and not necessarily simple profit, which was one of the founding principles of our firm and the cornerstone of all our attorney-client relationships.
Our attorneys and our firm are in compliance with all registration and permit requirements to engage in the practice of law in New York State.
Learn More About Our Attorneys